WANT TO STOCK EXTRALUBE ZX1 PRODUCTS?
We are looking to expand even further!
If you're interested in becoming a ZX1 Stockist/Wholesaler then we need you!
WHY STOCK EXTRALUBE ZX1?
We are a UK based and family run company established since 1992.
Our flagship product EXTRALUBE ZX1 Micro Oil Metal Treatment designed to eliminate friction and is widely used by many Race teams around the world; it has even been featured many times on the UK's number one shopping channel QVC.
EXTRALUBE ZX1 Micro Oil Metal Treatment NOT an additive therefore in high demand and very different to other engine treatments available on the market today.
Since we started the company we have developed a product range to compliment EXTRALUBE ZX1 Micro Oil Metal Treatment to cater for a broad range of applications within the following fields:
​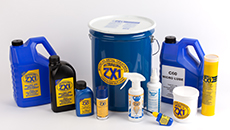 • Automotive • Engineering • Aviation • Oilfield • Marine • Aviation • Motorsport • Marine • Transport
ZX1 is now offering a range of five saleable products for all Stockists/Wholesalers:
​

• ZX1 EXTRALUBE Mirco Oil • ZX1 C60 Penetrating Lubricant • ZX1 Micro µ SUPERGREASE • ZX1 C76 Pin Oiler • ZX1 Barria! DSP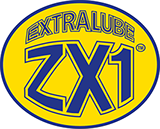 ZX1 is manufactured to ISO9002 and has a N.A.T.O. stock number U8809. The product has been extensively and rigorously tested to Industrial standards that are regarded as the accepted benchmarks of friction and wear lubrication performance worldwide.
HOW TO STOCK EXTRALUBE ZX1?
Kindly fill out the trade enquiry form with your business and contact details and a member of our Stockist team will be in touch shortly.
We aim to package and send orders as quickly as possible to keep up with demand.
We look forward to working with you!
Team ZX1